We know what you are thinking, "What's the news?". The point, however, is that we at Apprendoo are here not only to give you some background on what gamification is, but more importantly to reveal how you can leverage it to make your corporate e-learning more effective than ever. 😉
Let's not waste any more time. Ready, set, go! 🏎️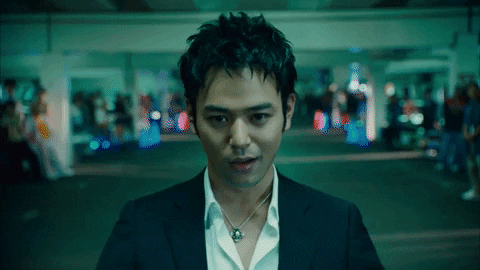 The definition of gamification
Nope, it has nothing to do with video games. 🎮
Gamification involves applying game elements and principles in nongame contexts in order to improve user interaction and engagement.
This strategy is based on the premise that humans are naturally attracted to play and competition, and that it is possible to harness this inclination to motivate people to perform certain actions or achieve specific goals.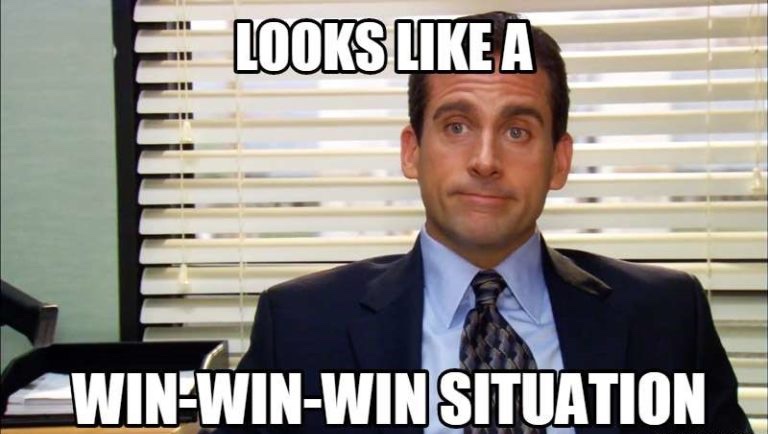 Gamification is based on 6 core elements:
1.storytelling, which creates the narrative framework in which learners will be able to dip themselves and which will help increase their engagement. Bonus tip: the ability to create an avatar for yourself wouldn't be a bad idea…
2.Graphic design, because who isn't drawn to beautiful colors and eye-catching graphic elements? 🎨
3.Competition, which is the key factor in gamification, because it is one of the biggest motivators. In corporate e-learning, the chance to test yourself against your peers can add that quid that traditional corporate training certainly doesn't have. Watchword: down with boredom. 🔝
4.Challenges, which must be of increasing difficulty to prepare employees for even complex situations at work. Besides, if it's all easy, what's the fun in it? 🥊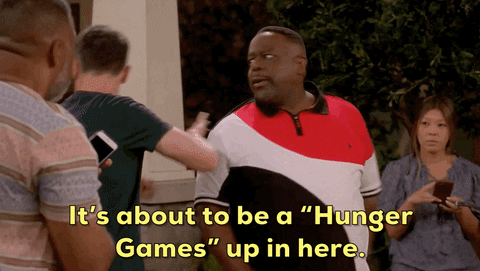 5. Rewards – such as badges, medals, new levels unlocked – because you know: nobody does anything for nothing. Also, they are the best way to keep the level of engagement high over time. 🥇 🥈 🥉
6. Feedback, which is essential to give the learner immediate feedback on his or her performance and progress. 📢
In summary, gamification is a strategy that can be used in many different areas and therefore can have a thousand nuances.
Gamification and corporate e-learning: 6 advices
At Apprendoo, we want to provide you with 6 tips for making the most of gamification in your corporate training. 🚀
1. Start with small goals, but don't go cheap
You don't need to commit to overly ambitious projects to get results.
Rather focus on specific business areas, explore the different ways they can be employed, and invest in the ones you think will work for you.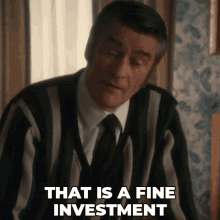 Keep track of data before, during, and after implementation so that ROI can be measured at a later time.
2. Prioritize the learning, not the game
Starting with the definition of learning objectives, you can go on to build a course divided into levels and with hierarchical rewards. For instance, points are easily earned – through profile completion or course sharing – while badges correspond to more significant milestones, such as the acquisition of new knowledge and skills.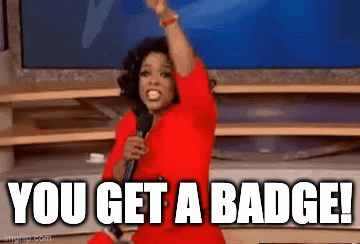 It should not be forgotten, however, that the purpose of gamification is to have employees achieve educational goals through playful gimmicks that are closely tied to behavior and performance.
3. Be clear about the methods and goals
Set the rules from the beginning: what are the training goals? Which tasks give points? What are the meanings associated with these points?
Explain the criteria for reaching the next level or earning rewards, and clarify which real benefits are associated to these rewards – which could be badges that unlock content or even serve as recognition of skills that open up opportunities. 🚀
4. Increase the difficulty gradually
At first, you need to build learners' confidence through quick and accessible achievements, then move on to more demanding challenges.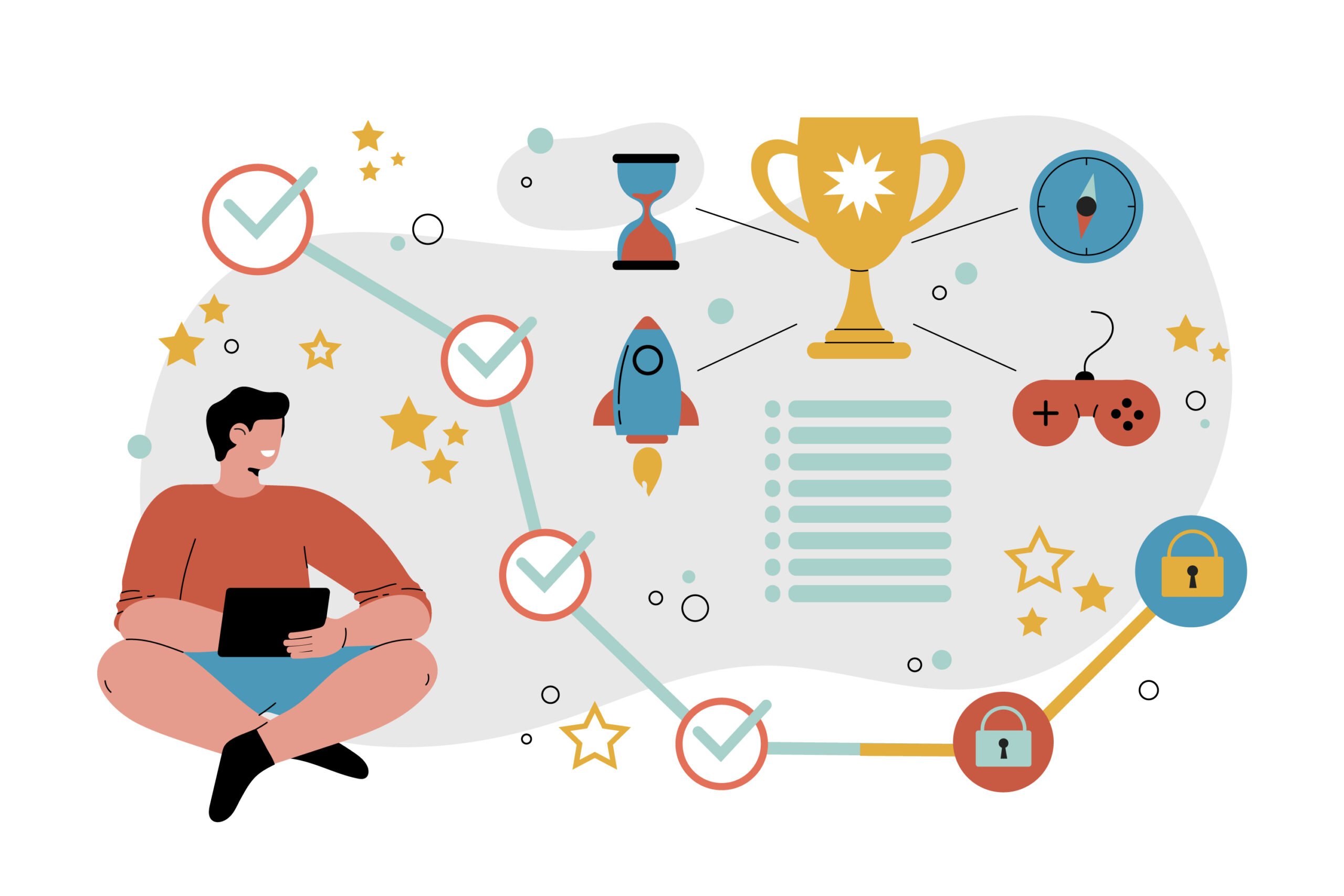 Bonus tip: the next level should be within reach, challenging but attainable. If you want to reach the top, we recommend that you also apply from time to time the notions learned in previous lessons.
5. Do not underestimate individual competition
It's not always feasible or appropriate to make learners' results public, but that does not make gamification ineffective.
Quizzes can be administered, to obtain a feedback about the effectiveness of the training. For the learner, monitoring progress and hoping to achieve it is rewarding in itself and can even create a kind of positive addiction.
Alternatively, you can focus on Social Polling, a feature that allows you to ask the Learner the same question at the beginning and end of the course; in addition, the answers of all learners, given anonymously, are collected in a continuously updated graph – so that they inspire deeper individual reflections.
Non sempre è fattibile o appropriato rendere pubblici i risultati dei discenti, ma ciò non rende la gamification inefficace.
6. Encourage continuous learning
To encourage employees to return to the e-learning platform to sharpen their skills, it is helpful to reset the leaderboards periodically or introduce new challenges and rewards.
This is the best way to promote ongoing engagement and support a culture of continuous learning that encourages completion of training.
The benefits of gamification for employee training
Gamification has become a buzzword in recent years, but it has become popular because it actually has significant benefits: let's have a look at them together. 👇
It encourages active learning because it gives learners the opportunity to interact with the content;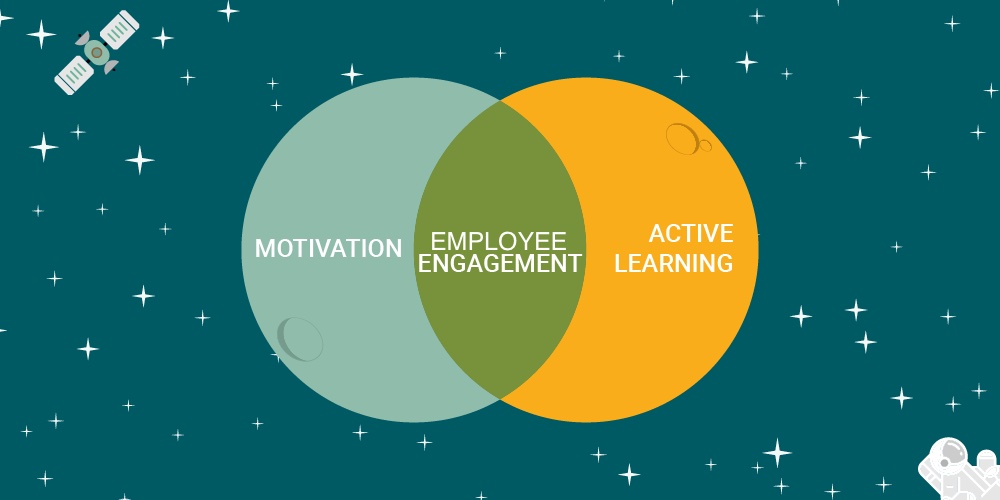 improves productivity, as more engagement leads to getting more things done in less time; 🏃
creates more enjoyable training experiences, fighting the stereotype that sees employee training as extremely boring;
allows companies to track progress and collect data, so that the L&D team is able to gain insights to keep improving. 💪
promotes continuous learning, prompting people to continue to level up or return to certain modules to achieve a higher score.
The limits of gamification in the enterprise
We have seen the many gamification benefits in e-learning, but it must also be admitted that it is a mode that is not necessarily suitable for all purposes.
In some cases, when dealing with more serious or challenging topics – such as Compliance – it may not be appropriate to play with content, as it may overshadow key messages or notions.
Before deciding whether to use gamification or not, it is important to establish learning objectives. This is also because this mode may also not be appropriate for your company.
E-learning is effective if you can adapt it to individual learning needs, so if you realize it's not right for you…experiment with other formats!
4 examples of gamification in corporate e-learning
Using gamification elements for employee training, as we anticipated, can really be a winning choice! 🏆
We at Apprendoo want to provide you with 4 examples that can inspire you and make corporate training more engaging.
1. Make quizzes engaging by giving badges as prizes
Motivation is like a flame: it must always be fueled. 🔥
There you have it, in this case, instead of wood, we suggest you use quizzes, because they are a great way to allow learners to test themselves in a playful context.
Not only that: to add some spice, you can decide to give them badges to reward their progress or create timed challenges or rank them with their peers.
Our favorite authoring tool, Elucidat, gives you endless possibilities in this regard.
This method works for a variety of reasons, for example:
competition stimulates active participation. This results in higher completion rates and a more engaging learning experience. ✅
Badges represent achievements, making learning enjoyable – even visually. The effects are undoubtedly positive: a greater sense of accomplishment is felt, positive behaviors are reinforced, and continuous learning is encouraged.
2. Train your employees with realistic, yet fun simulations
No one would improvise an important speech without rehearsing it even once. Here, the same goes for employees, who need to be trained and practice in an environment where they feel safe. 🫂
This approach has several positive features:
a realistic scenario in which enacting game mechanisms increases motivation and allows competition to be used in a positive way, to train to achieve goals;
the user is the character himself and can act directly in the workplace together with colleagues.
3. Create product-centered quizzes for your Sales Team and start the challenge!
Work is not and should not be associated to boredom, so try to make your employees learn information in a playful way.
Need to set up a winning Sales Training? Create a quiz about products to help your employees get to know them well and be able to sell them in the best way possible.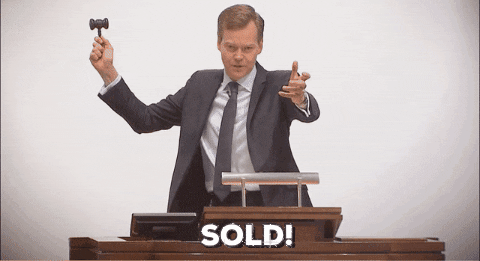 In addition:
the more difficult the questions are, the more points you can confer, motivating employees to acquire more and more information to answer them correctly;
this mode is particularly effective in fixing the content of corporate training in the minds of learners, which enables them to better handle real-life situations.
4. You can create a quiz for each goal to be achieved
Don't you believe it? Well, yes. There is nothing better than creating an immersive learning experience for those who need to assimilate concepts.
Interactive learning, when done in a fun and light-hearted way, increases retention of notions and helps learners apply them in everyday reality. 👩🏻‍💻
Here is where corporate training proves to be not only useful, but also a valuable means of giving employees confidence.
In short
Okay, we've come to the end, so let's do a quick recap.
Gamification is a strategy that uses game elements and mechanics in nongame contexts for the purpose of increasing people's interest, motivation and engagement.
This technique uses elements such as scores, leaderboards, badges, and challenges to stimulate Learners' active participation and, consequently, the acquisition of new skills.
There can be many applications, but effectiveness depends on proper design so that learning or business objectives are combined with playful elements.
If you want to take your corporate training to the next level, contact us.
That's all for today, see you next time!
#neverstoplearning #apprendoo