The Learning & Development Manager (L&D Manager) is responsible for the development and training of staff within a company. Their main responsibility is to ensure that the organization's employees have the skills and knowledge they need to perform their duties to the best of their ability and pursue company goals.
In general, Learning & Development managers work to improve employee performance through training, continuous learning and professional development.
The position of Learning & Development Manager is not a recent one; in fact, it has been present in organizations for many years. Training and professional development have always been considered important to the success of companies, both in terms of improving employee performance and the competitiveness of the organization.
Which are the tasks of the L&D Manager?
Since the L&D Manager is a rather cross-cutting figure – although he or she usually answers to the Human Resources field, let's clarify what his or her main tasks are.
Designing and developing training programs and materials to meet the specific needs of the company and employees;
identifying training needs through surveys and performance evaluations;
conducting training sessions using methods such as classroom lectures, group sessions, and online training;
monitoring and evaluating the effectiveness of training through evaluation questionnaires and performance evaluations;
budget management, including course, resource and faculty costs.
Soft skills are required
So what are the skills needed to accomplish all these complex organizational tasks? Let us try to list some of them:
training design skills: knowledge of design techniques and ability to create effective training programs;
knowledge of training methods, such as classroom lectures, group sessions, online training, and self-directed training;
effective communication with employees, managers and faculty – both verbally and in writing;
knowledge of learning trends and technologies: the L&D Manager must be aware of the latest learning trends and technologies to ensure that training programs are effective and current;
ability to evaluate the entire process using effective techniques;
budget management skills;
leadership qualities and management of teams of trainers and learning specialists;
tendency to develop a positive corporate culture consistent with the values of the organization.
Remember: nowadays, technology skills are increasingly important for an L&D Manager, as technology is playing an increasingly important role in education and professional development.
Technology is future
Yes, I know you have heard this phrase countless times. But do you also know what kind of impact the Digital Transformation has had on how an L&D Manager works?
First of all, the tools available to them have increased and improved-both for content creation and for evaluating and analyzing large masses of data.
The introduction of new tools involves the acquisition of skills that a Learning & Development Manager of today must be able to master. Let's look at them together:
knowledge of training software, such as learning management systems (LMS) and performance evaluation tools;
experience in the world of e-learning, and thus mastery of the technologies and methodologies used for distance learning and virtual learning;
proficiency in communication technologies used for collaboration, such as video conferencing platforms and social media;
ability in the use of productivity software such as Microsoft Office, Google Suite, and other tools for creating learning materials;
familiarity with the principles of Artificial Intelligence and Machine Learning. AI can accelerate automation processes, as well as provide recommendations based on data analysis of user learning (we have already discussed privacy issues here).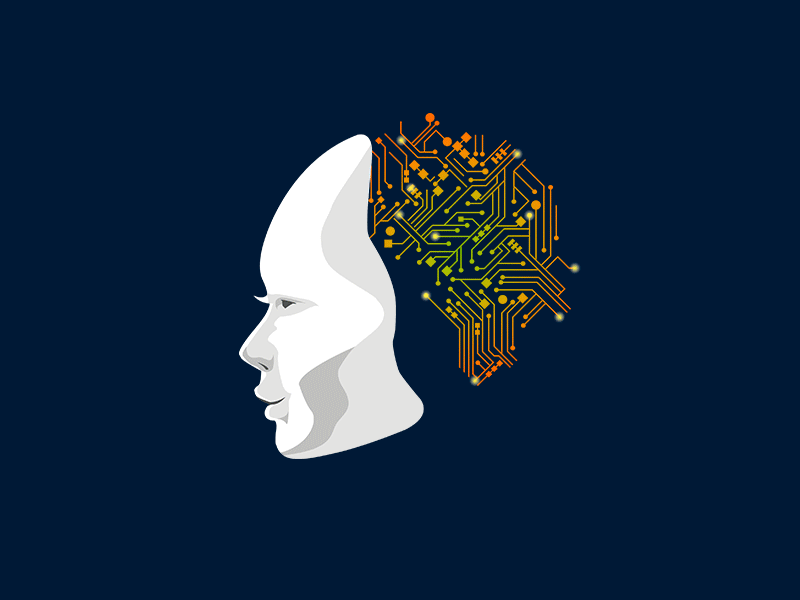 To sum up, the Digital Transformation has enabled L&D Managers to develop and deliver more efficient, customized, and remote training programs, use advanced technologies, and collect data to continuously improve training and development programs.
Challenges on the horizon
An L&D manager today faces several challenges in ensuring that employee training and development programs are effective and support business goals. Here are some of the most common challenges an L&D manager might face:
identifying training and development needs;
developing customized training programs to meet the specific needs of employees and the company;
leverage the latest technologies to develop and deliver training programs, including e-learning, virtual training, and distance learning;
measure the effectiveness of the above programs to make changes and improvements;
take into account ongoing training to support employee growth and development over time;
meet to the needs of diversity and inclusion so as to create an inclusive work environment.
What's in store for the future? 😉
In conclusion
To sum up, a good L&D manager operates on multiple fronts and with multiple tools must be able to continually adapt to the changing needs of the company and employees, use the latest technologies, and develop effective training programs to support employee growth and development.
#neverstoplearning 🚀