The continuous evolution of the modern working world sets companies before an alternative: go with the flow or cope with change. With this in mind, putting in place employee Upskilling and Reskilling operations is a must if one wants to take the next step in corporate training and ride the wave.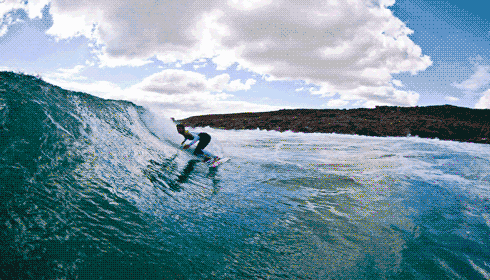 The World Economic Forum has estimated that as many as 50% of stakeholders will be affected by these practices, since there is a structural gap in labor supply. The specialized skills needed to perform the new jobs are scarce or unavailable. In other words, current employee skills do not match the required job roles. Action must be taken hic et nunc.
Companies that can identify skills gaps – and develop them internally quickly and efficiently – have a distinct advantage over their competitors. Those unable to leverage learning technologies and digital content, to update and retrain employees as the organization evolves, will struggle in an exceedingly competitive environment.
So, an approach that aims to develop employees through skills acquisition is critical to providing them with the right tools for what lies ahead. After all, the future is already here. ?
Learn with us what Upskilling and Reskilling are all about, what their benefits are, and how you can use them to get your team up to speed!
Upskilling and Reskilling: what are we talking about?
Let's start by saying that they are much more than industry slogans. We want the message to get across that these two terms represent powerful training tools that can transform your employees. In the context of Learning & Development, both concepts refer to opportunities offered to employees with the overall goal of diversifying their skills in the workplace.
Upskilling is about taking the skill package an individual already possesses to the next level. It is what is needed to make a so-called "quantum leap" within the company.
Reskilling, on the other hand, involves learning knowledge and skills that weren't already covered by the employee's role. "What is it for?" you may ask. Well, for instance, to move employees from one department to another or simply to meet some of their training needs.
It is important to remember that the main goal is still to get employees to work more efficiently and provide added value to their role.
We know what you're thinking about…
Upskilling and Reskilling employees takes time and investment.
The result? After a short time, new skills and abilities will be needed and you will find yourself chasing a train that has already left.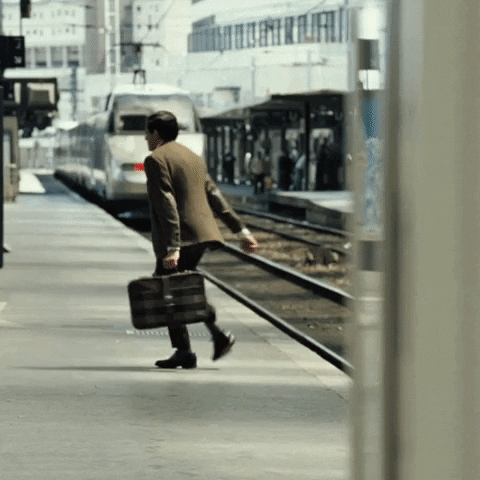 …so we list the benefits of Upskilling and Reskilling
Long-term efforts and investments are needed to implement the new features and improve employees' skills. Consideration could also be given to hiring external staff who already possess the required skills, but this would only lead to solving deficiencies temporarily. What will be the result? Soon the need for new skills will arise and you will be back to square one.
In case you don't want to end up like Mr. Bean, here are 3 positives for you to be persuaded by!
Less turnover. Let's face it: no one likes the idea of a dead-end career. And it is precisely this last aspect that is identified by Gallup as the main reason why employees leave their roles. So, offering training toward new and better skills shows them that your organization is the right place to grow people and their careers. There you increase both retention and engagement.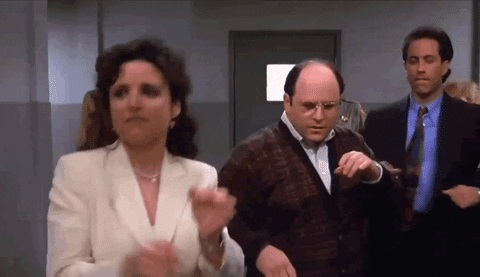 Create a culture of learning. Regardless of employees' career level, a healthy learning culture encourages them to always seek to improve. According to PwC, 77% of stakeholders want to upgrade, so the desire for a learning culture is there. Creating one by prioritizing professional development can boost morale, teamwork, and ultimately performance.
More versatile employees. The skills that are learned are cross-functional. In this way, employees can elevate their position within the company and contribute in more ways.
Let's talk about sustainable strategies ♻️
We have said that in order to create a constructive and sustainable corporate culture, organizations must be committed to the professional and personal growth of their employees, providing them with the training they need to keep up with the evolution of their role (or to change jobs).
Therefore, the L&D manager will need to follow a step-by-step process to ensure that everyone receives personalized and specific training. Here we provide some guidance on how to start and develop this path.
Build an Upskilling and Reskilling plan. First, you need to have an overview and awareness of the starting level of competencies as well as the skills you need to progress. Keep track of this and assess whether your workforce will support the new initiatives.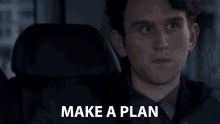 Identify the opportunities of skills transfer. You don't have to pull new skills out of the hat: often, skills from adjacent sectors prove to be an excellent contributor to the retraining process.
Set your goals. Being aware of the direction in which you are going makes it easier to get to your destination. It will certainly help you to use the SMART (specific, measurable, achievable, relevant, and time-bound) approach to stay on track and on schedule. Maybe add some prizes for those who complete their training on time-it will be a hit! ?
Choose the most appropriate LMS. Managing your Learners is a priority, especially if it is a large entity. With Litmos, for example, you can track every detail through reporting and assign courses in a scalable way.
Collect feedback and analyze employee progress. No upgrade program is complete unless proper evaluations are made: carefully analyze your employees' feedback, training progression, whether the skills gap has been reduced, and whether productivity has improved.
In conclusion
Each employee represents an investment for the organization to ensure business success. In addition to developing employee capabilities, the company must also adapt its talent acquisition model to meet emerging requirements. First, the L&D department must stay up-to-date to adapt to new professional trends.
Not only that, Generation Z and Millennials, specifically, consider investing in employee growth to be one of the key characteristics a company must have to push them to stay. Modern business entities, therefore, can and should offer employees the opportunity to upgrade and retrain through well-structured and strategic digital training programs. This will help create a culture of corporate training as well as increase employee engagement, satisfaction and retention.
Upskilling and Reskilling are therefore training strategies that will prove to be critical in keeping up with the times.
Help your employees grow and evolve: your company will have benefits from it and you'll be able to fly into the future.
Stay tuned! In the next post, we'll tell you how to Upskill and Reaskill your team.
#neverstoplearning ?