Change is an integral part of every business and every company. Companies that do not evolve have a short life, lose market share, customers, managers, and employees who migrate to other shores. Never before has change been so Fast and Furious!?
In this scenario, Training and Development Managers – along with Human Resource Directors – are often called upon to deal with contingencies, the problem at hand (in other words, to put out fires), rather than to plan and work to help build the future of the organization. The company to come.
And the Digital Transformation that companies are facing adds more fuel to the fire!
The Role of Modern Corporate Training

Corporate Training should anticipate the evolutionary curve of the company and help businesses successfully reach the new phase, the new state of the organization.

In a recent webinar organized by our partner Litmos together with Brandon Hall Group, we talked about this. The challenges that corporate training is now called upon to face and how training technologies can help Training and Development Managers to be concrete Agents of Change in the era of Digital Transformation.
Specifically, together with David Wentworth (Principal Analyst at Brandon Hall Group) and Tim Duranleau (VP Marketing at Litmos), we discussed:
Digital Transformation

;

Technology landscape and scenarios in Training and Development;

How continuous training can support Companies

;

New and emerging Training Technologies.
Creating a Modern Training in the Company: because today's challenges are tomorrow's opportunities.
Words of wisdom and more true than ever. ?
In this evolutionary and transformative scenario of the world and companies, it's important to learn how continuous training can have a concrete impact on employee performance, revenue, and the future of the company.
It's undeniable that Training Managers must move and act more quickly, adapt to changing business needs, and above all free themselves of the "old mindset" associated with "traditional training", which tended to be rather static – if not carved in stone.
Conclusion:
A more modern and strongly attentive approach to the concept of continuous training, inevitably digital, which will allow corporate training to evolve and adapt to the transformation that companies are facing and the future. To tomorrow.
But hold on, no pressure please! We have good news. ?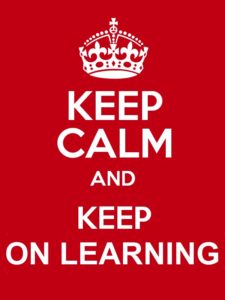 Remember that there are now technologies that can successfully carry out this mission.
From augmented intelligence to video collaboration, not to mention social and mobile learning and next-generation LMSs… In short, although the current scenario is highly challenging for Training Managers, do not panic.
Abres los ojos.
Just open your eyes, take a deep breath, and realize that around us we have all the tools we need to face change. We just need to acknowledge that the methods and tools used until yesterday cannot be effective in facing the world of today and tomorrow.
This is Digital Transformation. What worked until yesterday is not guaranteed to work today, and it certainly won't work tomorrow.
By changing your mindset and expanding your learning and training strategies, you will discover that you can help your company with effective training, which is actually capable of supporting employees in facing the new world.
In summary: it is no longer the time to "dictate" the training time, that is, to operate only a prescriptive strategy (determine how and when our Learners should learn). Companies and employees need to have (and have access to) tools, content, and information when they need it (just in time), to work effectively and successfully. A Modern Training, therefore.
Well, what can I say. There is much to be learned from this webinar, including the results of the recent research conducted by Brandon Hall Group and the insights from Litmos on technologies for continuous training.
WATCH NOW THE RECORDING OF THE WEBINAR >

Thanks Samantha for the inspiration. #neverstoplearning ?