How many times a day do we come across the term "Digital Transformation"? Whether at work, in the course of various business meetings, or in our daily lives…it is now a ubiquitous phrase in our conversations.
Typical situation: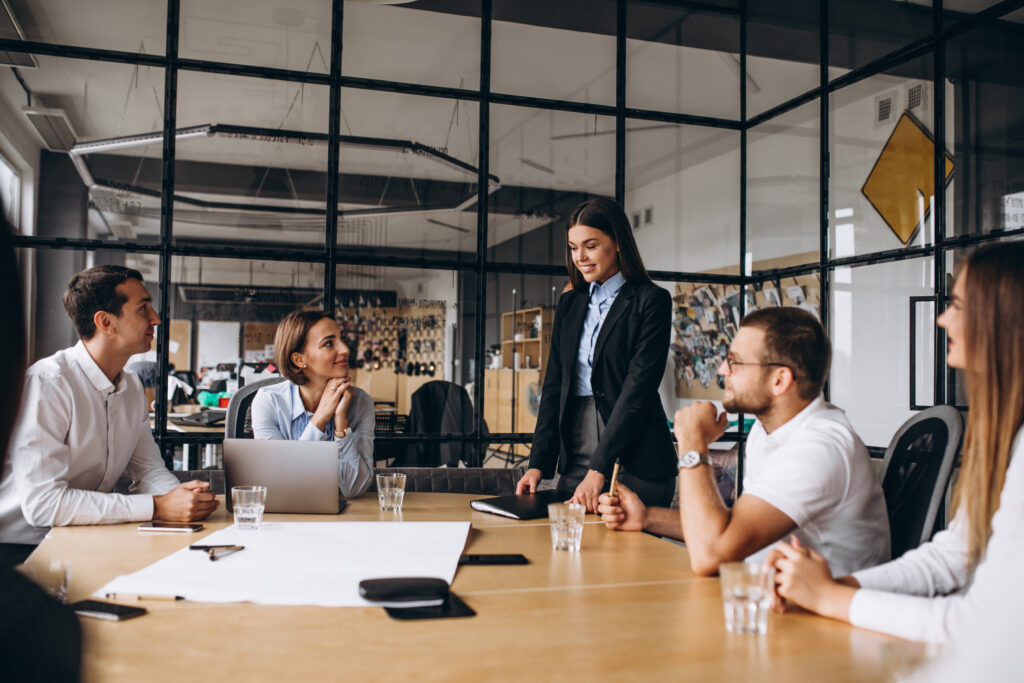 Monday, 10.30 am. Meeting in office. The CEO claims: "We have to start a Digital Transformation process", or: "Our company has to go digital"
All the participants nod and strongly support this statement. Same old story.
And so far, so good.
But the question is: do the participants in the meeting really know what this term means? And then, will it have the same meaning for everyone?
Well, we bet a round of mojito that at least one of the colleagues in the meeting thinks it means "we will all become robots." Don't worry, it's not like that. ?
So let's all learn together, thanks to David Wentworth, what "Digital Transformation" consists of and what it concretely means.
Digital Transformation: what is it?
With Digital Transformation we refer to organizations adopting new technologies or adapting existing technologies to improve efficiency business performance. In short, it means pushing the accelerator on automation (and yes, we will encounter a few robots on our journey ???).
As Companies are busy designing their digital future, Corporate Training itself is also involved in this transformation process. Organizations are rethinking the ways in which they deliver training to create more efficient learning experiences – capable of having a real impact on business.
Challenges of Corporate Training
A modern corporate training has to face two main aspects:
digitalization of the procedures regarding delle every aspect of the organizations, in which corporate training is also involved;
its supportive role in this complex transition, which consists in offering appropriate training for each new mode that will be adopted.
To explain further: as new technologies, processes and procedures are introduced, corporate training must ensure that employees have the skills and behaviors necessary to move the organization forward.
There are no companies whose Digital Transformation roadmap includes firing everyone and hiring new workers. So the Learning & Development manager is tasked with ensuring that the necessary skills are acquired, learned. And all of this has to be done digitally.
In summary: attempting to push the organization forward, toward a digital future, with a PowerPoint presentation in a four-hour classroom is counterproductive, to say the least. Digital Transformation must be agile and efficient in its own right.
Let's talk about the solutions for corporate Digital Training
Well, the good news is that companies are already bringing forth new modern learning experiences and technology providers are able to provide companies with new and modern digital training tools.
We're talking about the "digital-ready tools," as we like to call them, namely Machine Learning and Artificial Intelligence, which are changing the way people interact with learning – creating personalized and increasingly relevant training experiences, eliminating redundancies and unhelpful training content.
Simulations and Virtual Reality enable us to create learning experiences that have never been possible before.
Conclusions
Overall, modern Learning Technologies enable us – regardless of where our Learners are – to deliver effective training to achieve success (personal and business).
Corporate Training Managers should recognize their key role in this Digital Transformation process and make sure they have a seat at the table in the strategic planning and design of corporate Digital Transformation.
HR and Learning & Development professionals must be active participants. Training cannot just be "reactive" in the Digital Transformation process or risk becoming a brake rather than an accelerator.
Many thanks to David Wentworth and Litmos for this invaluable contribution!
#neverstoplearning #learningdigitally with love ❤